You may have noticed that things are looking quite a bit different around here...at least we hope you've noticed!! After using the same layout since starting our blog in September 2010, we decided it was time for a new look. The pics from our
awesome photo shoot
with
Brandi Lyn Photography
provided our color inspiration, and Michelle spearheaded our remodel. We love our new look and hope you will enjoy our cleaner, fresher site.
We are also thrilled to unveil our new signatures!! The most common suggestion we've received over the last sixteen months of blogging is that you want an easier way to tell who wrote which post. With that in mind, we now have two signatures!
If Michelle writes a post, she will use this signature: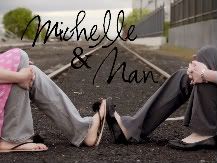 See how Michelle's name is first?
This is what you'll see when I write the post: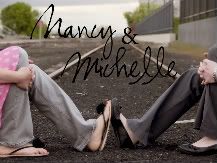 And now my name is first!
There may be some additional tweaking to the site in the upcoming weeks, but this is pretty much how things are going to look around here from here on out.
What do you think of She Said's new look?